Since 1980, Johnson Electric Company, Inc. (JECO) has become one of the industry's premier electrical contractors serving Washington D.C., Maryland, and Virginia. We provide professional, reliable and cost-effective electrical contracting services for prominent development projects, as well as individual homeowners. Many general contractors, home or building owners, tenants and commercial developers have turned to us to provide a superior, safe and secure electrical environment.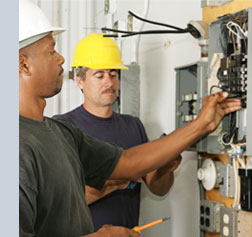 Service Calls
Inquire about our Same Day Service.
Emergency Service available 24 hour/day
We Accept Visa, Master Card, American Express, Cash and Checks.


Johnson Electric Company, Inc. (JECO)
6315-B Kenilworth Ave
Riverdale, MD 20737
301-779-4108 Phone